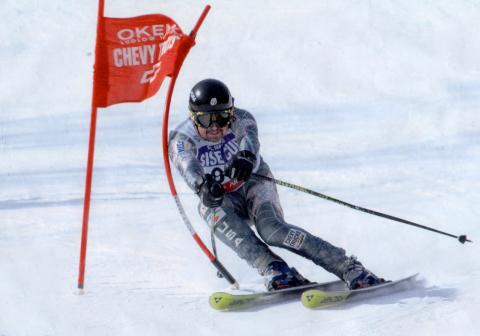 Named in memory of beloved NEMS legend, George Anderson, who passed away suddenly in 2008, this prestigious award is given to the NEMS competitor who truly exemplifies the spirt of Masters racing in New England.  Selected annually by the Board of Directors, the recipient of this award can be easily characterized by each of the below criteria. The racer must:
Excel in participation
Always be cheerful and congenial
Values and honor the friendships forged through Masters
Knows almost everyone and greet everyone with a smile
Be quick to lend a hand to anyone who needs one and
Always carries at least double his or her weight in coats at each race!
2009
Justin Rubinstein
2013
Dale Maynard
2017
Mike Suriani
2010
Tom Lahaise
2014
Alphonse Sevigny
2018
Matt Dodge
2011
Katie George
2015
John Spooner
2019
Eric Vitiello
2012
Patti Lane
2016
Chuck Thorndike
2020