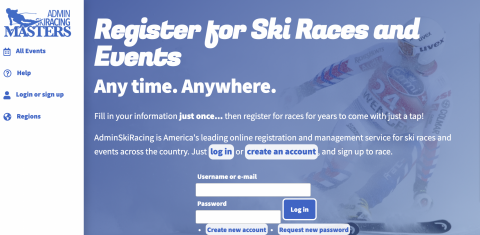 Today marks an excited day for NEMS as we officially went live with our new event registration system, AdminSkiRacing (ASR). This is a key step towards growing our capabilities and improving the overall racer experience. The rollout of ASR will take place in three phases.
Phase 1- Profile & Membership
Phase 2 - Camps
Phase 3 - Events
Today marks the begining of Phase 1 where racers can now login to create a profile and purchase their annual membership. Phase 2 & 3 will be a coming online over the next few weeks.