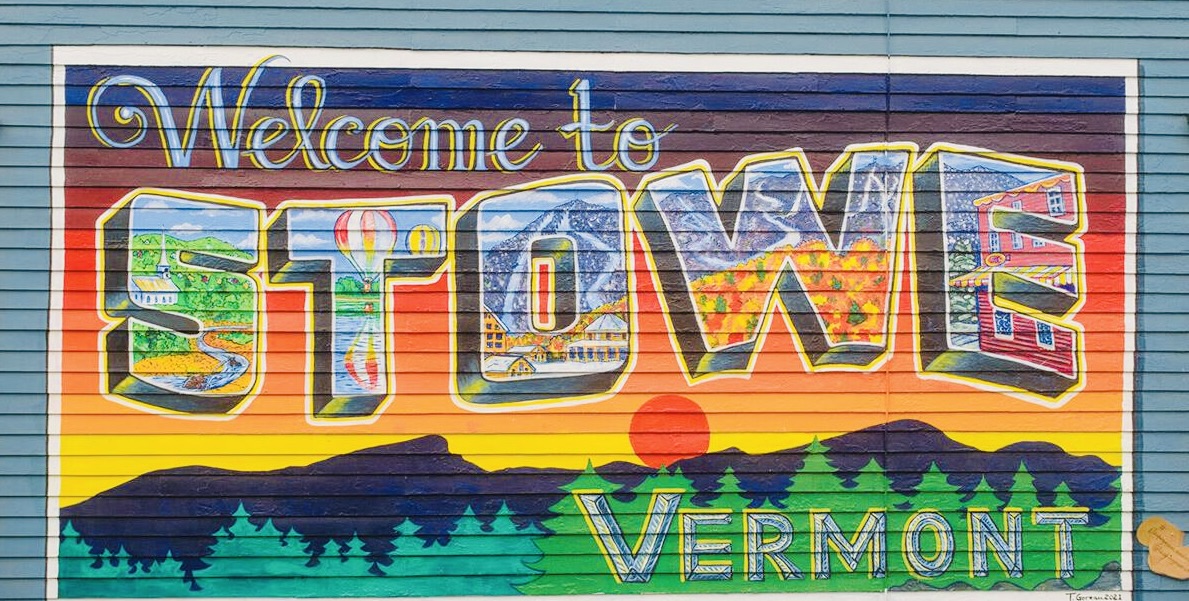 NEMS is excited to be kicking off our 2022-23 race season in Stowe, Vermont. Home to world-class skiing at Stowe Mountain Resort, the area surrounding Stowe also has lots of off-mountain activities and incredible food options. With plenty of lodging in and around the Stowe area, this will certainly be a week that racers will be talking about all season long! 
Race Info:
Please be sure to visit the Stowe race registration page for all of the official race details, which will also be available on the Race Info Sheet soon. 
The Race Basics:
Date: Saturday, Dec. 17th
Discipline: Slalom (2 full races)
USSS License Required: No
NEMS Membership Required: No

Things to Consider:
Stowe is a popular resort and can get very busy even during the early season. So please give yourself extra time. In addition to world-class skiing, Stowe, VT also has lots to offer, so consider making a weekend out of it. 
Parking - The change that Stowe has implemented this season is paid parking at the base area. Parking on Fri-Sun is $30 if you have less than 4 people in your car. If you want to pay for parking you will need to do so via their app. There is free parking just down the road with frequent shuttles that will get you to the base lodge in just a few minutes. For all of the details on parking, please see Stowe's Parking Page. 
_____________________________________________________________________________________________________________________
Where to Stay:
No matter what your preference or budget, there is no shortage of places to stay in and around Stowe, VT. Here are just a few of the recommendations on where to stay while at Stowe. There are also a number of options available through Airbnb/Vrbo worth exploring. 
Stoweflake Mountain Resort (https://www.stoweflake.com/)
Located directly off the Stowe's Mountain Road, and close to downtown, the Stoweflake Mountain Resort has been a top pick for many NEMS racers over the years. With its comfortable accommodations at a budget friendly price, you can't go wrong with this venue. 
Trapp Family Lodge (https://www.trappfamily.com/)
Know for it's Austrian-inspired architecture, the Trapp Family Lodge is one of the more well-known hotels in the area. With stunning views, vast accommodations, and top notch service, you can't go wrong spending a few nights at this hotel. 
The Lodge at Spruce Peak (https://www.sprucepeak.com/stay/the-lodge/)
If you are looking to stay right at the mountain then The Lodge at Spruce Peak is certainly worth a look. Located across the street from Stowe Resort, this hotel has all of the bells and whistles you could ask for on a ski trip. The property is also a part of the Hyatt Hotels portfolio. 
Stowe Mountain Resort Lodging (https://www.stowe.com/plan-your-trip/stay/stowe-lodging.aspx)
Consider booking lodging through Stowe's website to take advantage discounts offered through the mountain. Unfortunately it does not appear as though there are any discounts for Epic Pass holders. :(
_____________________________________________________________________________________________________________________

Where to Eat:
The biggest issue you will have with dinning while at Stowe, is that you won't have enough time to experience all of the amazing options. Guess you'll just need to come back! 
Breakfast:
Dunkin - If you are a "I've gotta have my Dunkin" person, fear not! There is a Dunks located in the Irving Gas Station on Rt. 100 just before you come into Stowe. 
Butler's Pantry (128 Main St., Stowe, VT)  https://www.butlerspantrystowe.com/
Located directly downtown, Butler's Pantry is your typical sitdown breakfast with a menu full of delicious items that will satisfy any breakfast craving you might have. They also do take out in case you are in a rush because you have a race camp or race to get to! 
Skinny Pancake (454 Mountain Rd., Stowe, VT) https://skinnypancake.com/locations/stowe-downtown/
Do not pass go. Do not collect $200. Just go to the Skinny Pancake and thank me later! The crepes here are insanely good. They also offer a full menu of other breakfast and lunch items, including salads, that will knock your ski socks off! 
Dinner: 
Matterhorn (4969 Mountain Rd., Stowe, VT) https://matterhornbar.com/
One of the more popular apres spots after a day on the slopes, if you are looking for a quick bite amongst friends, this is your place! There's a good chance you'll be passing by on the way home anyways. 
Blue Donkey Bar (2160 Mountain Rd. Stowe, VT)  https://www.thebluedonkeybar.com/
Have the urge for a burger or some bbq? Or maybe just a hearty sandwich or quesadilla? Check out the Blue Donkey! 
Pizza! 
If you are looking for a place to grab some pizza, check out PieCasso (1899 Mountain Rd., Stowe, VT) or The Deep End (876 Mountain Rd., Stowe, VT)
_____________________________________________________________________________________________________________________
Things to Do:
Stowe might be best known for its amazing ski terrain, but there are many other things to do besides hitting the slopes. Here are some recommendations. 
Breweries & Cider Mill
Stowe, VT is home to three breweries and one cider mill. 
The Alchemist Brewery (100 Cottager Club Rd., Stowe, VT) https://alchemistbeer.com/
This brewery is best known for their world famous Heady Topper IPA. Stop by for a tasting, some food, or even take a tour of their modern facility. Be sure to call ahead though! 
von Trapp Brewery (1333 Luce Hill Rd., Stowe, VT)  https://www.vontrappbrewing.com/
Best known for their pilsner and lagers, the von Trapp Brewery sits on a stunning mountain top just outside of downtown Stowe. With views for miles and relics from the Austrian countryside, you'll have no problem enjoying a pint and a snacking on a Bavarian Pretzel  in their amazing beer hall.
Idleltyme Brewery (1859 Mountain Rd., Stowe, VT) https://idletymebrewing.com/
If you are looking for something a little different from the more traditional beer hall or tasting room vibe, consider checking out Idletyme Brewery (next to Stoweflake). Not only do they have a fantastic assortment of beers to choose from, but they also have some of the best food around. 
Stowe Cider (17 Town Farm Ln., Stowe, VT) https://www.stowecider.com/
If beer isn't your thing, or you just want to try something else, consider checking out Stowe Cider. With their vast list of ciders on draft, there is something for just about everyone. They also serve a variety of cocktails and mocktails. 
Other Things To Do:
Snowshoe Tours

Sleigh Rides

Snowmobile Tours

Dog Sledding Tour

Fat Bike Demos

Ice Skating
_____________________________________________________________________________________________________________________
Event Sponsors: